What Should I Expect?
We designed our content with evidence-based principles for training people to do jobs. Our expertise and loads of personality make sure you aren't bored while you learn.
Nobody should learn from people who have never done what they teach. Or who can't train you well enough to pass certification exams the first time…
You don't get that here. We train what we know how to do. We are good at what we do, and even better at training!
We know we aren't everyone's cup of tea- and we never intend to be! But if you want to learn from an expert who tells it like it is… we deliver that to you in spades.
Codes and standards?
We've got that covered, either online or in a live workshop.
Construction best practices?
We've got that too, from the perspective of an award-winning 4th generation homebuilder.
Sustainability?
Of course we do. From construction to verification, we've done it all in the green homebuilding world.
Management and leadership?
Not here. You'll find that over at our sister brands The Best Business Coach and The Maximized Leader.
Energy Ratings?
Are you an energy rater looking to better understand the different energy rating systems?
---
Courses we recognize for CEUs: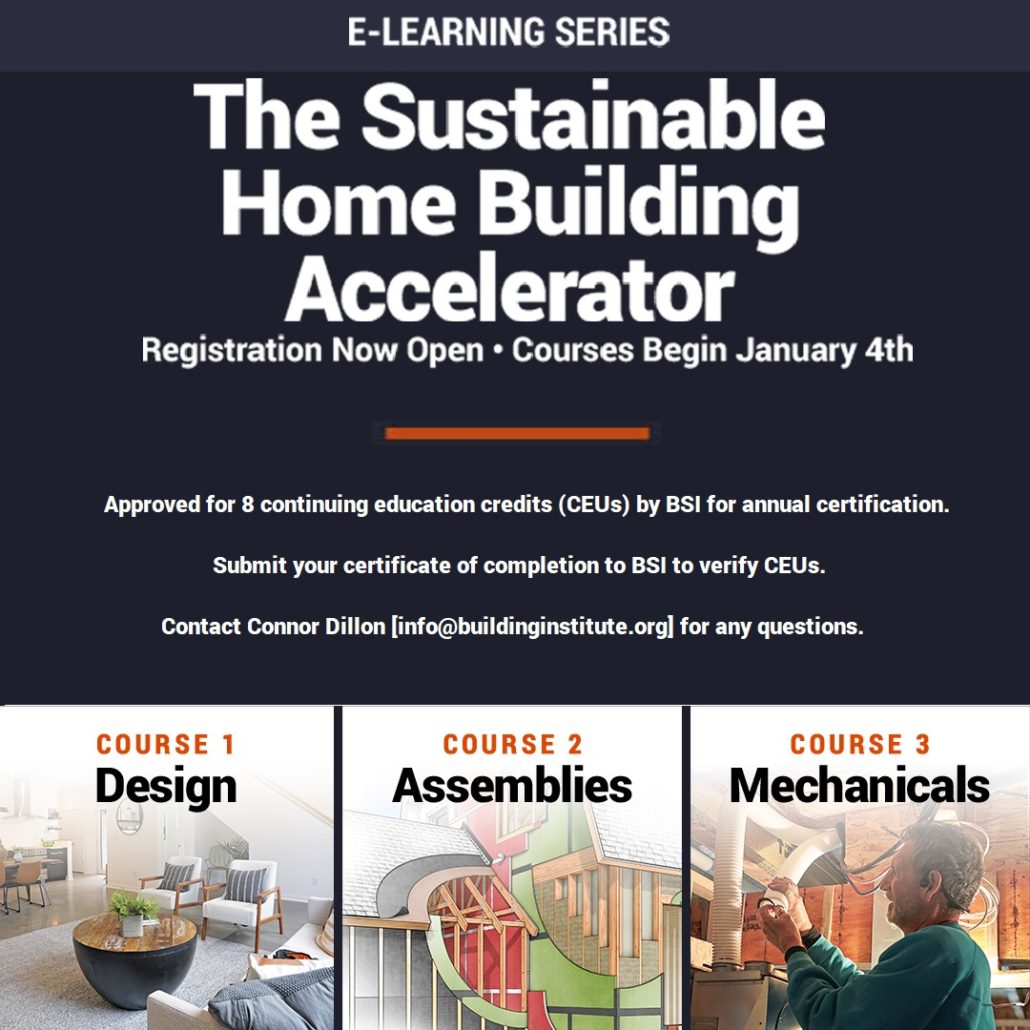 The Sustainable Home Building Accelerator is a workshop based on "The Pretty Good House" principles. Taught over three separate modules, you can purchase the packaged workshop, or individual components:
---
Do you have a question about how we can help you?